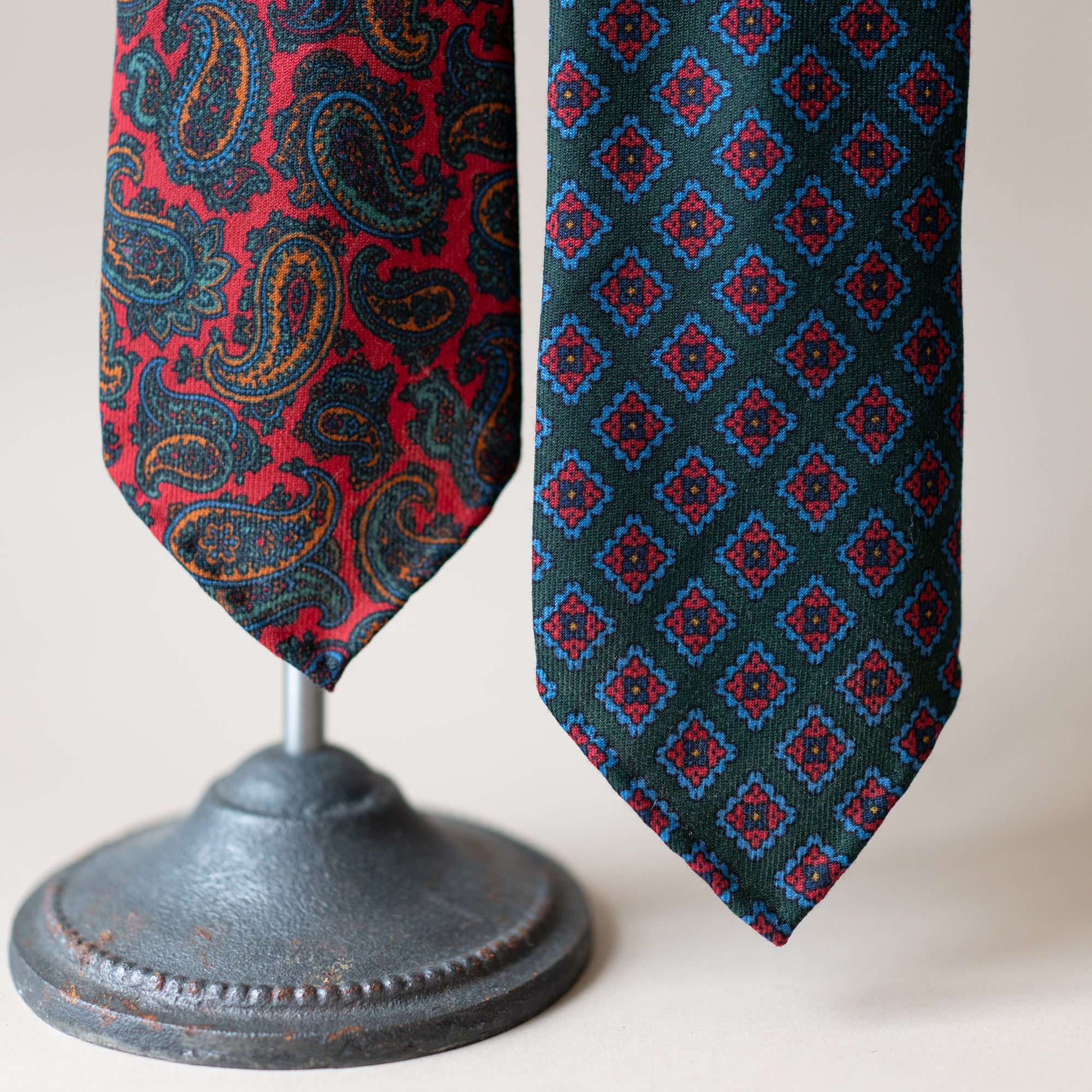 Wool Challis: a refined character
0 comments
Challis is a lightweight, printed wool with a matte, slightly napped surface. It's a woven fabric but feels soft and smooth to the touch. The colours are deep and muted rather than bright, and challis is traditionally printed with neat, repeating designs, making it a superb alternative to printed silk. 
Although challis is made from wool, it's quite unlike heavy woven cloth. Rather than the springy, scratchy character of tweed, it has the smooth drape of the wool in a fine suit. In the nineteenth century, it was the fabric of choice for luxurious flowing dresses. Historians trace the fabric back to an 1832 invention of a woollen mill in Norwich, in the East of England. There's little agreement on the origin of the name, but it's pronounced as if French: shall-ee (or shall-iss).
Challis provides the perfect canvas for an autumnal colour palette. It excels in deep, earthy tones: olive, ochre, burgundy, navy. The rich colours offset the charcoal and navy of a business wardrobe, but also complement the mottled brown and dove grey of tweed and flannel. Our wool challis is screen printed by hand in Macclesfield. The patterns remain classics: small repeating devices such as medallions, neats and paisleys.
Challis was considered a luxurious cloth for good reason. These ties are pure wool, but wear as light as silk, meaning that they're equally at home paired with suits or with more casual or 'country' clothing. Since our ties are constructed and finished meticulously by hand, you'll notice that fineness in the crisp, hand-rolled edges every time you wear them. Like a flannel suit amongst a sea of ordinary worsteds, a challis tie is an uncommon sight, but possesses a character all of its own.
0 comments